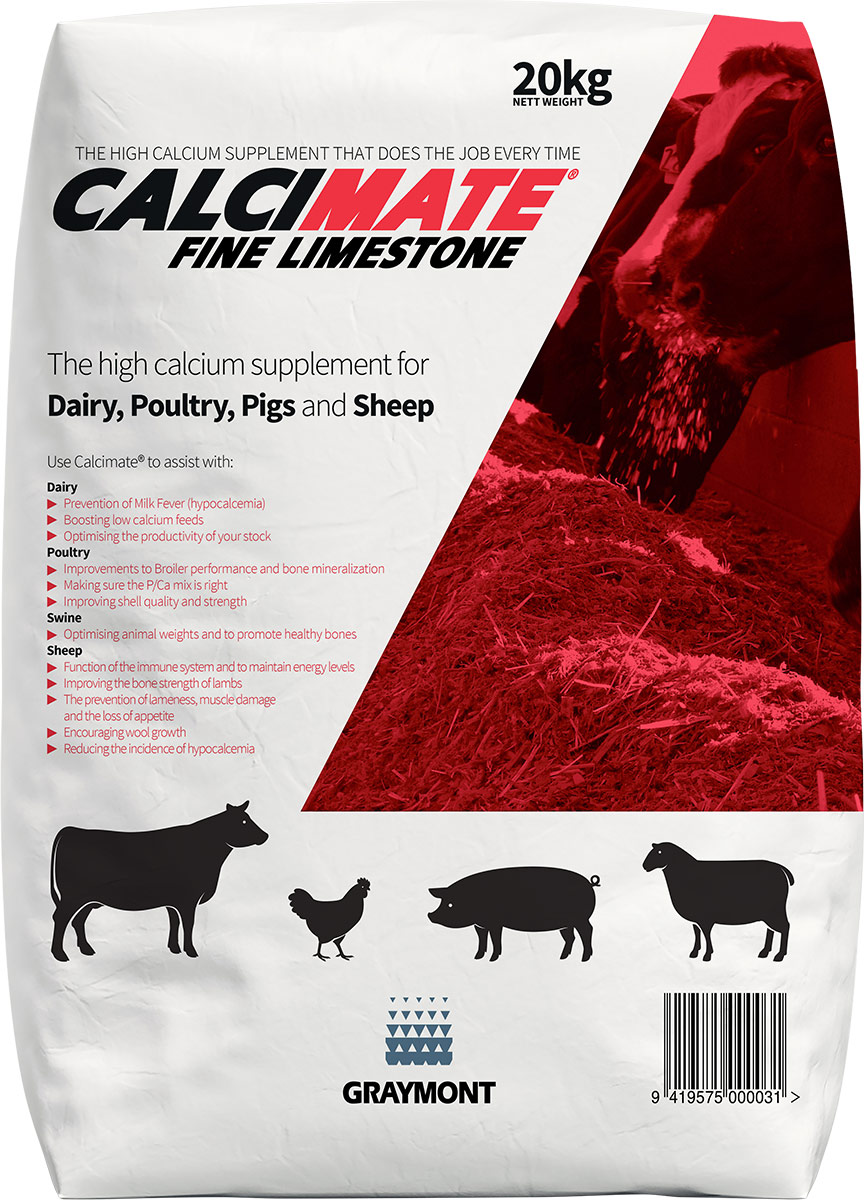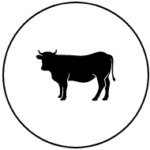 Introducing Calcimate for Beef
Calcimate® is a high calcium supplement made from clean limestone (CaCO3) which is suitable for use in animal feeds as a calcium supplement. It can be dusted onto pasture or mixed with supplementary feed.
Boosting low calcium feeds
Ensure and maintain the normal commercial productivity of your stock
Apply Calcimate® Fine Limestone when cattle are receiving a low calcium diet. Calcium deficiency in Australia is most commonly associated with pastures containing oxalates (e.g. buffel grass) which make calcium less available. High grain, low roughage diets should also be supplemented with calcium.
WARNING: DO NOT APPLY CALCIMATE® WHEN SUFFICIENT CALCIUM IS PROVIDED IN FEED OR PASTURE.
Mixing and Feeding Guidelines
Mixing with Feed
Mix with supplementary feed by dusting directly across feed laid out or add to the mixer wagon. Calcimate® can be
fed on its own so cattle can consume voluntarily.
Disclaimer: All recommendations are general. For specific advice on nutrition and feed ratios consult your animal nutritionist or feed expert.