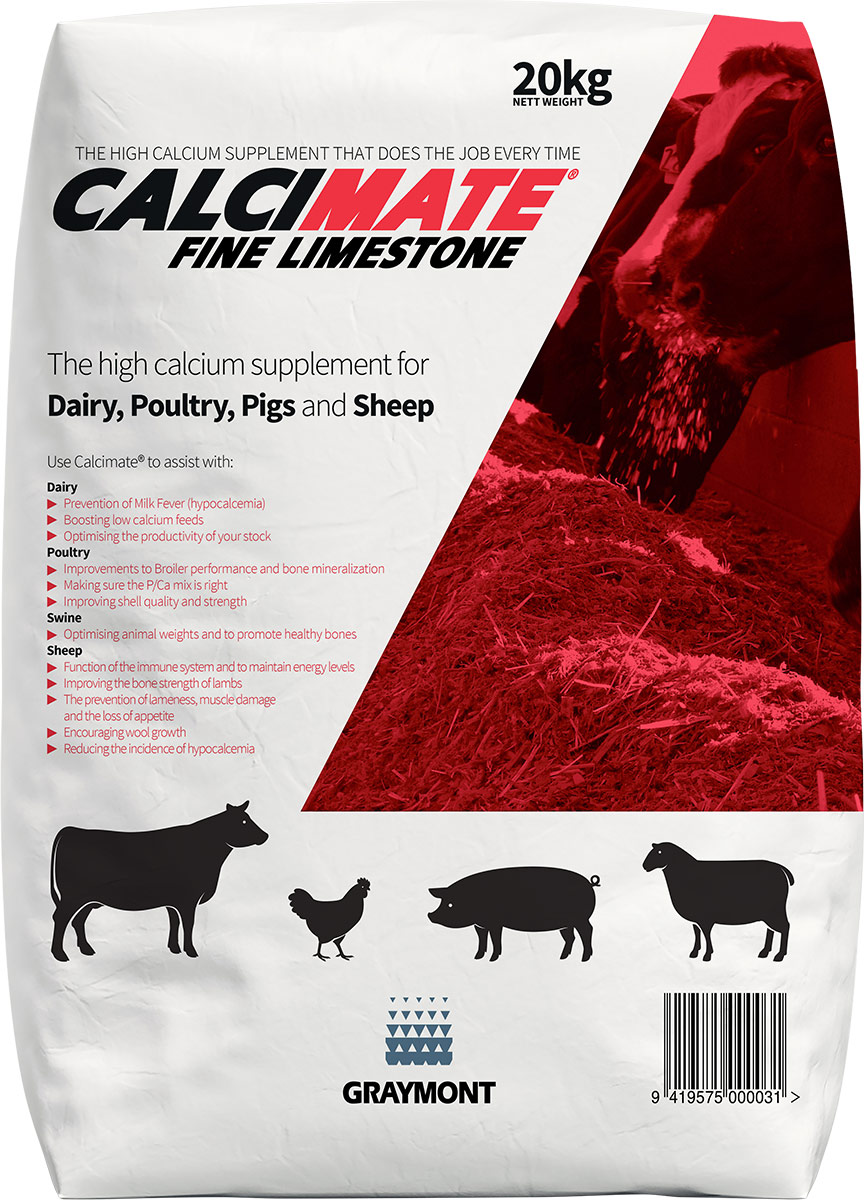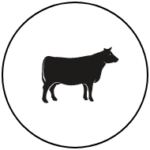 Introducing Calcimate for Dairy
Calcimate® is a high calcium supplement made from clean limestone (CaCO3) which is suitable for use in animal feeds as a CALCIUM SUPPLEMENT. For lactating dairy cows, Calcimate® can be used to help maintain normal animal health. It can be dusted onto pasture or mixed with supplementary feed.
Boosting low calcium feeds
Maintain the normal productivity of your stock
Apply Calcimate Fine Limestone whenever animals are being fed low calcium feeds such as maize and grain. In addition, Calcium demand will vary depending on normal animal production circumstances such as during calving, peak lactation and stressful or bad weather conditions. Calculating your herds daily calcium requirement can be done by estimating the calcium intake from their diet, and working out any deficit. See our 'Calcium Supplementation' application guide available below.
WARNING: DO NOT FEED CALCIMATE® IN THE 4 WEEKS PRE-CALVING WITHOUT VETERINARY OR NUTRITIONIST ADVICE.
Mixing and Feeding Guidelines
Mixing with Feed
Mix with supplementary feed by dusting directly across feed laid out or add to the mixer wagon.
Disclaimer: All recommendations are general. For specific advice on nutrition and feed ratios consult your animal nutritionist or feed expert.